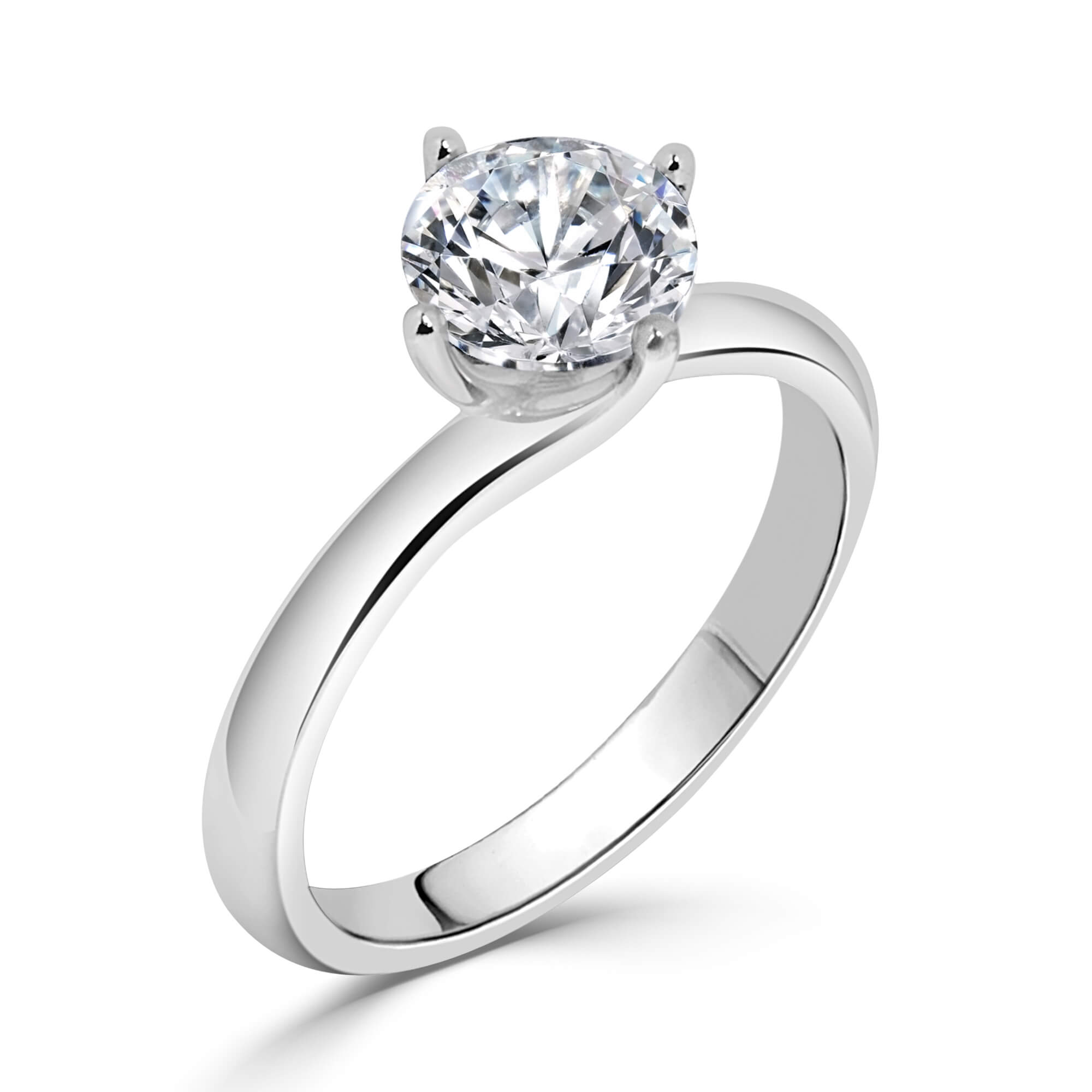 Asking someone to marry you can be daunting, exciting and thrilling all at once, so you will have a lot going through your mind. How will you plan the wedding? Where will the honeymoon be? And more importantly, how much is it all going to cost? There are affordable ways to stay within your budget, and at Kush Diamonds, cheap engagement rings do not mean cheap quality engagement rings. In fact, it's quite the opposite.
Kush Diamonds only work with high-quality GIA (Gemmological Institute of America) certified diamonds which are graded according to their clarity, cut, carat, measurement, fluorescence and colour. Because Kush Diamonds sell their diamonds straight to the customer from the manufacturer, you receive luxurious and stunning diamonds at wholesale prices.
There are four engagement ring design types to choose from. There is the side stone design, which features a beautiful diamond in the centre that is surrounded by smaller diamonds, and the halo design which has a centre diamond surrounded by smaller diamonds and also features diamonds encrusted on the band of the ring. There is also the solitaire design which showcases a stunning diamond in the centre, which is a popular single stone design, and there is the three stone design which features a large diamond in the middle with two smaller diamonds nestled in on both sides.
When it comes to beautiful handcrafted jewellery at affordable prices, cheap engagement rings doesn't mean cheap quality at Kush Diamonds. Browse through their private showroom in the capable hands of their knowledgeable and professional staff to ensure that your experience is stress-free, so you can focus on the exciting experience of getting engaged. Contact Kush Diamonds on (03) 9602 3337 or visit their website to make an online enquiry via the Contact Us form.