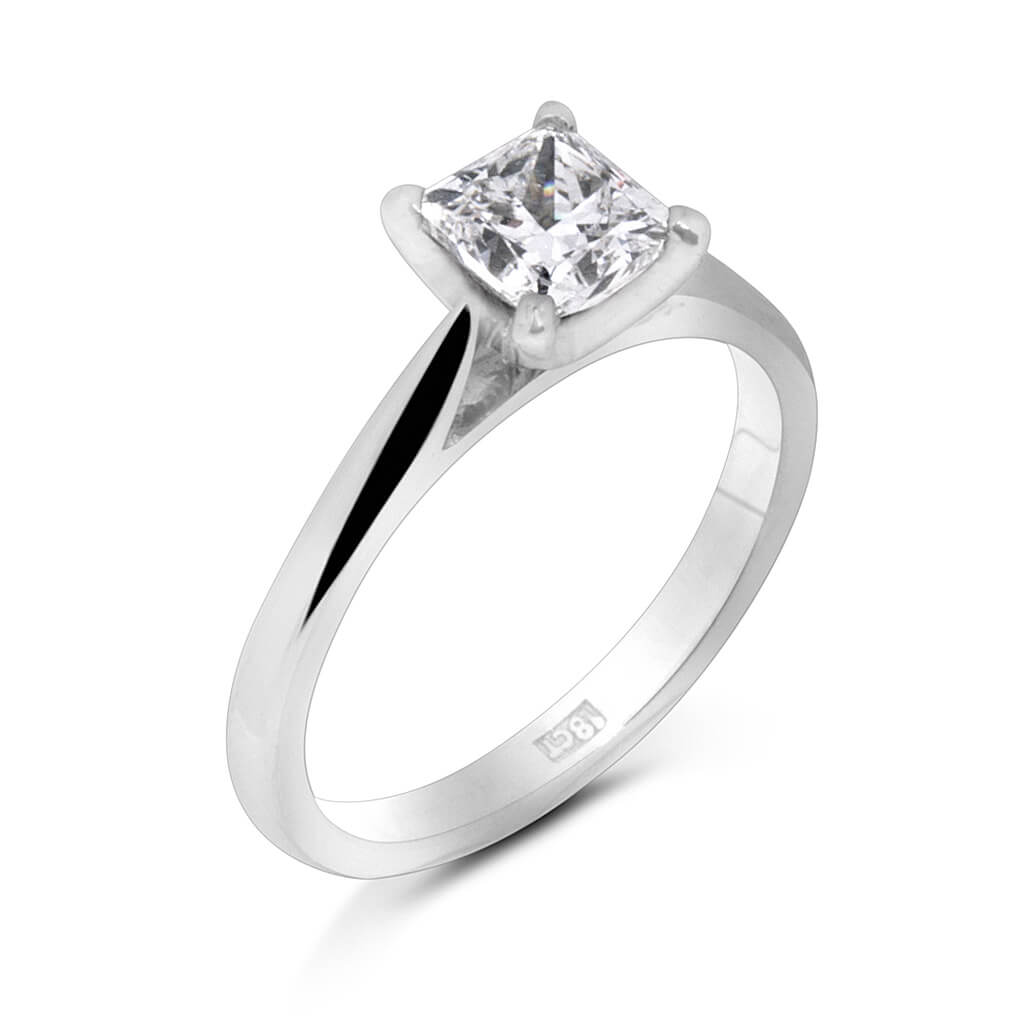 Not only is shopping for diamond engagement rings a financial investment, but it's also a very big emotional investment as well. It's not as easy as selecting the most expensive engagement ring you can find or choosing one with a diamond that sparkles the most. As shopping for the best engagement rings in Melbourne requires more than just patience, here are 5 mistakes to avoid when searching for that perfect diamond engagement ring.
Choosing The Wrong Cut
One of the most important aspects of buying a diamond engagement ring is selecting the cut of diamond for the ring. Many people can make the mistake of not paying close attention when choosing the diamond's cut as it usually refers to a diamond's shape. Just as importantly (if not more), the cut of diamond also refers to how the diamond's cut will reflect light. Choosing a GIA certified diamond will provide detailed information about the diamond's cut grade.
Not Having A Budget
There's nothing worse than walking into a jeweller and having your mind go blank after they've asked you how much you're willing to spend. Having a planned budget is one of the first steps when searching for engagement rings. There are costs such as the manufacturing, setting, diamond and more can affect the final price, so it's important to know exactly what you have to work with.
Forgetting About The Other Ring
Shopping for an engagement ring can be exciting, so exciting that it can be easy to forget about the other ring; the wedding ring (or wedding band). Now, the wedding ring doesn't need to be purchased straight away and it is usually purchased until after the proposal. But, by mentioning the wedding ring to the jeweller, they can suggest some recommendations and can craft the wedding ring to match the engagement ring's design.
Not Researching
As you are buying the engagement ring for your partner, you will have to make sure it matches their style and taste. Many can make the mistake of not properly researching their partners taste in ring designs before walking into a jeweller. By looking through their jewellery collection, you can find out incredibly important information such as if they like traditional styles, super chic designs, the colours they like to wear, shapes and much more.
Choosing The Wrong Size
The worst-case scenario after all this hard work is that you go to slide the ring on their finger – and it only slides halfway up. Whether it's just a little too big or a little too small, the wrong size can put a damper on the mood. Luckily, this can be a very easy fix by either taking one of their rings in with you, tracing around the inside of the ring on a bit of paper or asking their friends for a bit of help.
Finding the best engagement rings in Melbourne doesn't have to be a struggle at Kush Diamonds. With wholesale prices, GIA certified diamonds and a personalised service from our highly knowledgeable and trusted staff, avoiding these mistakes has never been easier. Contact Kush Diamonds on (03) 9602 3337 or visit our website to make an online enquiry via the Contact Us form for an obligation free viewing today.