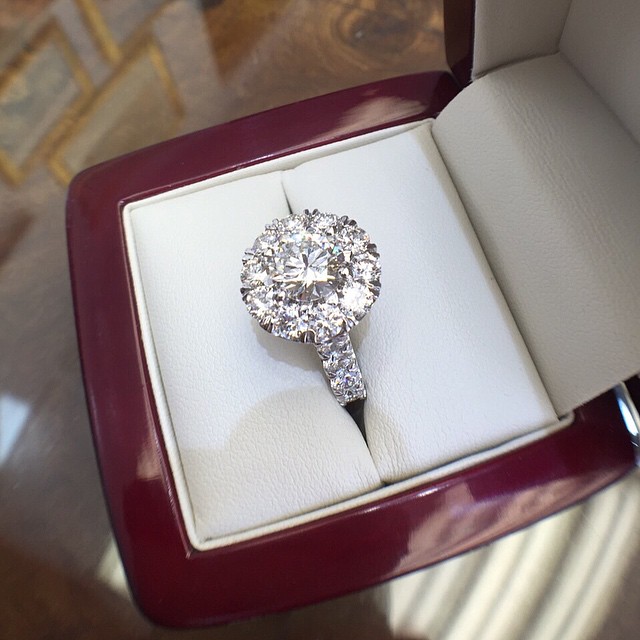 Diamonds are the perfect symbol of expression for just how much you love your partner. Diamonds are the most beautiful thing on this planet, second to your partner that is, which means there needs to be an absolutely exquisite diamond engagement ring sparkling before their eyes once you ask the most important question of your life. Kush Diamonds is where you can find the most beautiful diamond engagement rings in Melbourne. The only thing you won't find is the expensive price tag.
The first thing that will catch your eye as soon as you enter the Kush Diamond private showroom is our high-quality GIA (Gemmological Institute of America) certified diamonds, which have been strictly graded according to their cut, carat, colour and clarity.The second thing you will notice is our vast selection of stunningly gorgeous and handcrafted engagement rings to choose from.
Well-known for our professional and personalised service, our trusted and knowledgeable staff will guide you through our private showroom to take the stress out of finding the perfect engagement ring, so you can relax and enjoy this exciting moment in your life. Under their guidance, any industry terminology will be easily explained so you are always informed and will work closely with you to ensure that only the perfect diamond engagement ring is selected for your partner, because anything less than perfect just won't do.
As we are Australia's only jewellery manufacturer and diamond wholesaler all in one, we are able to sell wholesale high-quality diamonds directly to our customers and cut out the middlemen. This means that the dazzling engagement ring that you just can't take your eyes off, isn't out of your price range.
When you ask your partner to marry you, you need an absolutely flawless engagement ring that will continue to sparkle for the rest of your lives. To find the home of magnificently elegant diamond engagement rings in Melbourne, step into our private showroom located on Little Collins Street in the Melbourne CBD.
For more information, contact Kush Diamonds on (03) 9602 3337 or visit our website to make an online enquiry via the Contact Us form.